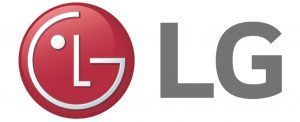 ? ? Silver Color
??? 14 Wash Program
??? 1100 RPM
? ? Steam
? ? Turbo wash
? ? Inside Heater
??? LED Display
??? Inverter Direct Drive Motor
??? 10Year Warranty On DD Motor
??? 6 Motion? DD
??? Pause & Add Items
??? Smart Diagnosis?
??? Auto Restart
??? Recommended for a family of 9 members
??? Dimension Width x Depth x Height (645x 770 x 940)mm
Installation
:
Free for six month from delivery date?after which installation fee will be required?
IMPORTANT
The below have to be ready/prepared at site before installation team visit :
1- Half inch pipe for cold water supply at a height of 1 meter.
2- Drainage pipe at a height of 60-70 cm.